Sign up to Pray
​for our Winter/Spring 2018 Pilgrims & Servants!
6
Do not be anxious about anything, but in every situation, by prayer and petition, with thanksgiving, present your requests to God.
Philippians 4:6


1
I urge, then, first of all, that petitions, prayers, intercession and thanksgiving be made for all people--
2

for kings and all those in authority, that we may live peaceful and quiet lives in all godliness and holiness.
3

This is good, and pleasesGod our Savior,
4

who wants all people to be saved and to come to a knowledge of the truth.
5

For there is one God and one mediator between God and mankind, the man Christ Jesus,
6

who gave himself as a ransom for all people. This has now been witnessed to at the proper time. 1 Timothy 2: 1-6
Powered by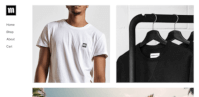 Create your own unique website with customizable templates.